Why Chose Educational Alternatives LLC?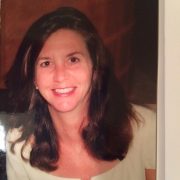 Dana Stahl is a learning specialist, educational consultant and child/parent advocate. She has a Bachelor of Science from Boston University in Special Education and a Master of Education degree in Diagnostic/Prescriptive Teaching from The College of William and Mary.
In 2005, Dana developed a private practice in Katonah, New York, working directly with children ages four to eighteen on developing their academic skill set and preparing them for their next educational crossroad. Dana's in-depth background in the field of learning disabilities affords her the opportunity to provide a wide array of academic interventions.
As a learning specialist, Dana regularly reads Psychoeducational and Neuropsychoeducational evaluations of students and then writes a summary of the student's strengths and vulnerabilities, assessing if their educational profiles is an appropriate match to the curricular demands of the schools they are applying to.
Dana accompanies parents to CSE meetings and fights for the rights of children to receive appropriate classifications and accommodations. On behalf of her clients, she also petitions the College Board and ACT for specific accommodations on PSAT's, SAT's and ACT's.
Dana is on the Board of Directors of Thistlewaithe Learning Center, a Montessori school for children ages three to six. She is a member of the Independent Education Consultant Association (IECA), the National Association of Therapeutic Schools and Programs (NATSAP), and the Council of Exceptional Children (CEC).

Since 2014, Dana has visited over 100 schools offering special learning environments. and can help parents find appropriate programs and placements for their child, adolescent or young adult. Placements in LD day schools, boarding schools, postgraduate and gap year programs as well as colleges with LD support are identified and secured by working closely with families, counselors, and learning specialists assuring a successful admission to a supportive social-emotional and educational environment.
With Dana's vast personal and professional experiences, she brings a sense of passion and security assuring that her clients are well represented and placed within their educational environment.
So Why Choose Educational Alternatives LLC? Professionalism, Compassion and Experience!
My Mission and My Passion
Educational Alternatives LLC allows parents the opportunity to seek and find an appropriate educational program and placement for their child, adolescent, or young adult. Placements in day schools, boarding schools, post graduate and gap year programs, as well as colleges with learning support, are identified and secured by working closely with families, counselors, and learning specialists, assuring a successful admission to a supportive social-emotional and educational environment. Life coaching and counseling for children with learning disabilities, ADHD and Autism is provided.
"Dana Stahl was a great help in the college search and application process. Because she had worked with my son providing academic support, she knew him well and was able to suggest schools that would be appropriate for him. Dana always advocated for him and was very caring and supportive through the application process, keeping him on track throughout and making sure every detail was taken care of. The result was his Early Decision acceptance at the school he most wanted to attend!"
"Dana found the perfect school for our son, Eric. As with all parents of a child with learning differences, we all have different stories to tell about the experiences we have gone through and many times they are quite painful to share. It was immediately clear that Dana understood what we had been through and knew what to do.
Eric was 13, almost 14, when we found Dana. She politely explained that we first needed a proper diagnosis and guided us to the right testing centers.
We happen to live in England and none of the professionals we had dealt with, and there were a lot, told us about all of the tests that were available to help us find out what Eric's learning issues were. After 22 hours of testing and follow up meetings with each of the professionals, we had a diagnosis that finally made some sense.
We needed to find a boarding school in the New England area, by the start of the following school year, and our search was commencing in the late spring upon completion of formal testing. Dana arranged for us to see 5 boarding schools, offering varying degrees of learning support. As Eric's diagnosis became clearer and clearer to us, we were immediately able to realize which school was the perfect fit.
Eric just started school this past September. We have a good feeling about our journey being on the right track now, thanks to Dana's help and expertise. She was with us every step of the way and we could not have done this without her."
Proud Member of These Organizations