IS YOUR CHILD STRUGGLING IN SCHOOL?
Is it becoming a daily challenge for your child to get through a simple school assignment, and you're not sure what you—or your child—is doing wrong?
You're both trying hard, but the last report card showed otherwise. You feel like you should talk to someone at the school and have your child tested, but for what, and how?
The next thing you know, you're in a conference facing the school psychologist, the resource teacher, and the classroom teacher.  They're reviewing test results, and even though you're nodding your head, their clinical terminology is going way over it.
Maybe you're a teacher struggling to identify learning issues in your classroom. You might be striving to reach students with IEPs or accommodations, but you need some new strategies.
Whether you're a parent who is trying to decipher diagnostic test results or an educator looking for support, The ABCs of Learning Issues is the practical guide that identifies behaviors and suggests strategies to use at home and in the classroom.
ABCs of learning issues
Help your children reach their full academic
and socio-emotional potential
What they are saying about The ABCs of Learning Issues
"This magnificent contribution to understanding and embracing the diversity among people with disabilities will prove a timeless resource on the issue of multicultural and global importance,"
"The ABCs is an act of philanthropy and kindness. It makes people's lives easier. It empowers parents, and by doing so, it brings benefits to children and schools. This is a highly recommended purchase for both public libraries and school libraries."
"Dana Stahl has written a well-designed and practical book for parents entitled The ABC's of Learning Issues. The great strength of the book is that it is both concise and comprehensive. In the first section, entitled "Learning Issues," the book provides an overview of the various types of learning issues parents may face, including both technical and practical definitions of various learning issues, an overview of the behaviors parents may observe in connection with each type of learning issue as well as practical strategies, both at home and at school, for approaching and improving learning in each area. The color-coding provides a functional and user-friendly system; indeed this will benefit readers with different learning styles. The second section of the book, entitled "Topics in Education," provides a wealth of useful information for parents on a wide range of topics, including everything from specific questions for parents to raise in parent-teacher conferences, and ideas for getting the most out of special education resources. This book will be enormously useful for parents as a resource to be used in conjunction with the work of teachers and learning specialists. As a former educator, I believe that the direct and comprehensive nature of the book would make it a valuable resource for educators as well. Highly recommended!"
"As a special educator for over 30 years, many parents are overwhelmed by the voluminous information about a child's learning issues. This is one of the most concise and informative books I have seen that addresses a student's educational needs and concerns. The book answers many of the questions a parent might have in an easy-to-read, comprehensible format. The book is also great for classroom teachers to understand the vocabulary and learning issues a student might have. Suggestions, recommendations, and an interactive format are all part of this must-have book! Highly recommended!"


"Thoroughly 'reader friendly' in organization and presentation, The ABCs of Learning Issues is an ideal and unreservedly recommended instructional guide and manual for parents of children with a learning disability. It is unreservedly recommended for school district, community, and academic library collections — and a 'must read' for any parent with a learning disabled child from kindergarten to 12th grade."
About the author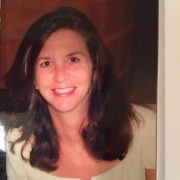 Dana Stahl is a learning specialist, educational consultant and child/parent advocate. She has a Bachelor of Science in Special Education and a Master of Education degree in Diagnostic/Prescriptive Teaching.
As a child, Dana experienced learning issues firsthand. She was diagnosed with dyslexia and overcame her own learning disability to excel. Dana understands exactly what parents and students with learning issues are experiencing. Read more about Dana's story here
The ABCs of Learning Issues will help you and your child
When your child struggles with learning, it's a struggle for all of you: the student, the teacher, and the parents.  Often times it feels like there are more questions than there are answers.
If you feel overwhelmed by the questions, The ABCs of Learning has the answers. Written by Dana Stahl, M.Ed., who overcame her own learning disabilities as a child, this book will give you a better grasp of your child's unique learning style and empower you to help your child succeed:
Understand behaviors your child may exhibit in school and at home
Learn the specific language and clinical terminology used on formal evaluations and in school settings
See real-life examples provided by clinicians and educators to use as reference points
Find ways to collaborate with your school
Prepare necessary information for conferences, consultations, and meetings
Practice various strategies for use at home or in class
Provides parents with a valuable tool that increases their understanding of learning issues,
Offers a framework in which to identify and incorporate effective strategies when helping your children
Assists them in learning how to work directly with their school in a cooperative and collaborative manner
FAQs with in-depth responses
An extensive list of professional resources
A sample letter for requesting help along with a script to jump-start future conversations with educators and clinicians.
The ABCs of Learning is as easy to use as ABC! 
You can look for the information you need and cross-reference issues quickly thanks to the color-coded tabs that link up everything from detailed explanations of learning issues and the educational topics that relate to them to corresponding behavioral issues and ways to implement strategies at home or in class.
A valuable tool for parents to help them understand various learning issues
Bridges the home-school gap by demystifying areas of concerns
Captures how parents and teachers can work together helping children reach their academic potential